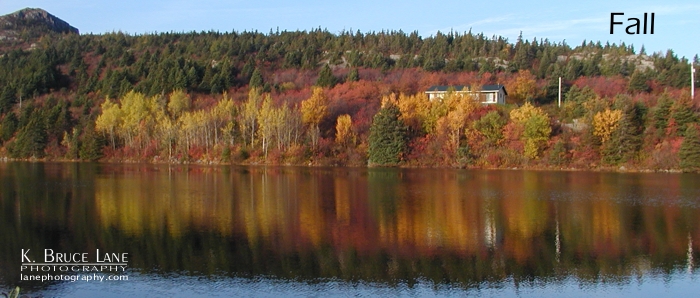 All photos in this gallery are for sale as
stock photographs and photographic enlargements.
They can also be purchased as slide shows
and/or wallpapers/screensavers.
---

The photos on this site were taken between October 2 and October 9, 2004. If you require other Fall Photos, please feel free to contact me.
Click on the thumbnail below to see a larger version of the image. Each thumbnail has been identified with a reference number. Please use that reference number when making inquiries.